A year ago I publicly announced Archmage Rises as a new kind of RPG.  I'm happy to report Archmage Rises is now playable.
Sort of. 

I was invited to be in demo showcase in Portland, OR last week.  In the two and a half weeks leading up to the conference I scrambled/crunched to take all the disparate systems and jam it into something playable.  In the wee hours the night before I flew out, I got it working!
The 50ish people watching the demo were spellbound. 

(The power went out in the middle of the demo, but they didn't leave, so that is a good sign, right?!?)
This experience convinced me I have enough of the game working to show a demo to all of you.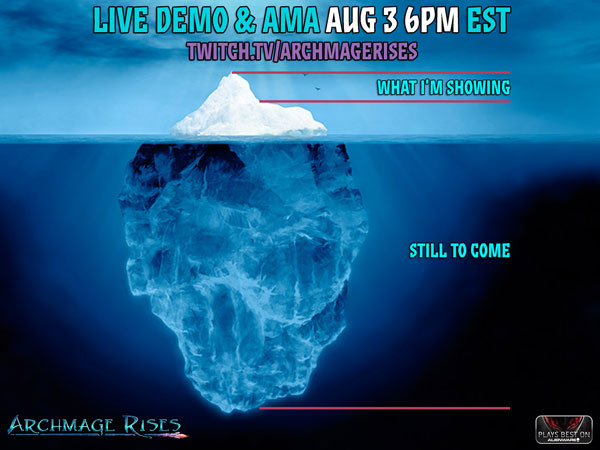 (more…)